Since 2015.
Perrysburg Moving & Hauling is here to serve residents of Northwest Ohio for their moving and packing needs. We have roots in this community and take pride in making connections with our customers, who we treat like family. We know this community well and what it offers, which helps us interact and relate to our customers to give them the best service possible. Our team isn't just out for the bottom line. We consider the work we do, as well as the growth of our company, an investment in the area we are proud to call home.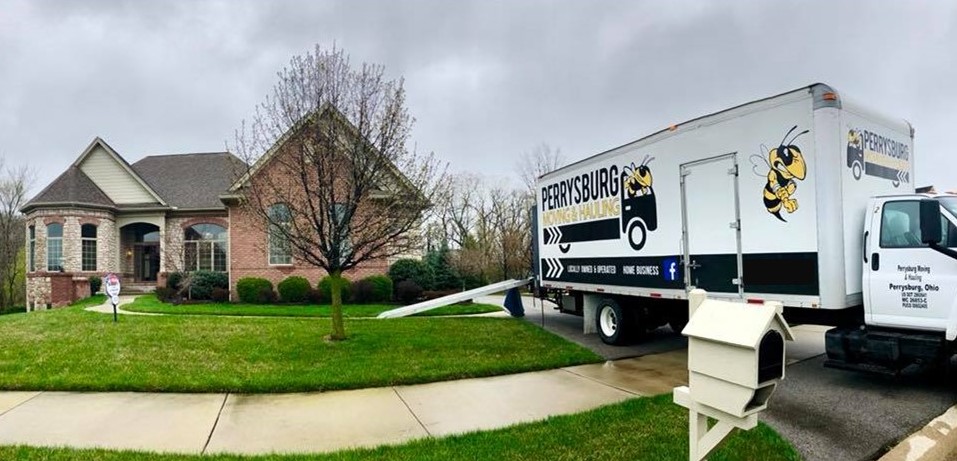 Perrysburg Moving & Hauling is also proud to be considered one of the best local moving companies in northwest Ohio.
Expertise.com rated us as one of the top 8 best local movers in the Toledo area, and we have been given the A+ accredited rating by the Better Business Bureau.
We know there are many local moving companies to choose from. Unlike those other companies, we provide all the services you could need to facilitate a happy, stress-free move. Our local professional movers can help you with everything from packing your home, apartment or business, prepping items for your move, disassembly and reassembly of furniture, in-house moves, haul away and disposal of unwanted items. Our other services include POD and storage unit packing, pick-up and delivery, and moving heavy items like pianos or appliances.
Our Rates
Our rates are all-inclusive for local moves. We charge hourly based on the number of movers and trucks needed for your move. There are no additional charges for truck, fuel, mileage, insurance, basic materials or equipment used. We may implement a surcharge for any extremely heavy or unusual items such as pianos, large safes, or exercise equipment, but it will be clearly stated and discussed in your estimate prior to your move. Our rates start from the time we leave our location and return back to our location.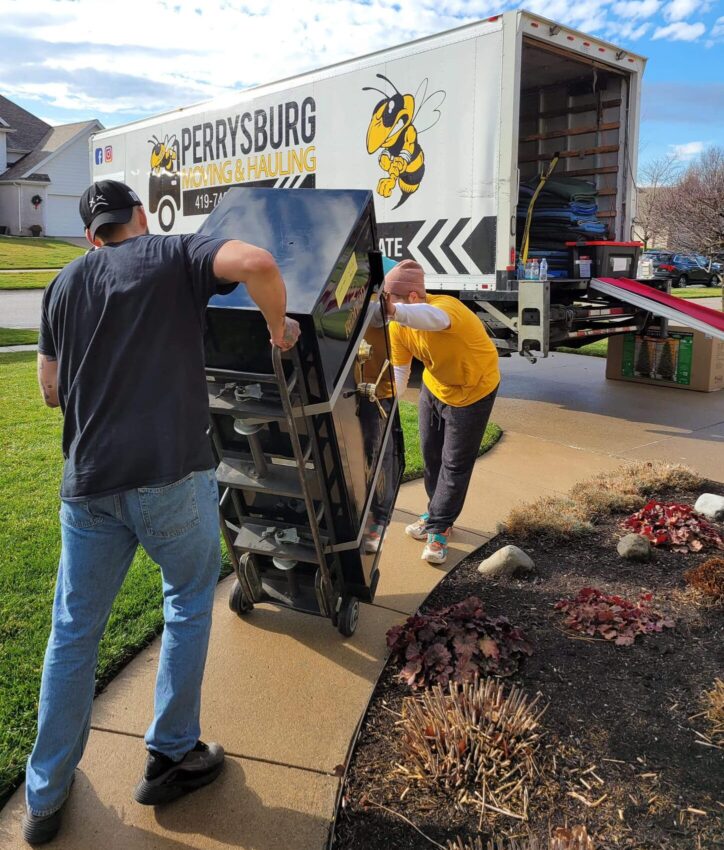 For moves in which you are already packed, there is no charge for basic materials used during the move (tape, furniture blankets, shrink wrap, etc.). If we are packing up your home, you will only be charged for the actual boxes and materials used.
We do not require a deposit for local moves, but payment is due in full upon completion of our final walk-through and once everything is completed to your satisfaction. We accept cash, check, and all major credit cards.
Perrysburg Moving & Hauling is fully insured and licensed by the State of Ohio and the Federal Motor Carrier Safety Administration for both local and interstate moves.