At Perrysburg Moving & Hauling / Sylvania Moving & Hauling, we can handle the packing, so you don't have to.
All of our professional packers and movers are trained in full-service packing. You can hire us for all of your packing needs so that you can have peace of mind knowing that your items will get to their destination with the utmost care and without being damaged or broken.
When you hire us to come out and pack your home or office, we can bring all of our own packing supplies. This includes various sized boxes, newspaper, tape, stretch wrap, wardrobe boxes, mattress covers, etc. We are happy to use supplies that are provided by our customers, but having us provide them can leave one less thing that they have to worry about. The supplies that we provide will only be charged at the cost that we pay to get them. They are fairly inexpensive for us to purchase and we do not mark them up for our customers.
We believe we have the best packers and movers compared to other moving companies. Our professional packers work diligently and efficiently to get your home or office packed in a timely fashion. This involves making sure that everything is well-labeled to ensure an organized load and unload. Every one of the boxes that we pack is labeled with a description of what is inside and marked with either, "fragile," "this end up," "do not stack," or "top load only," to help protect the contents inside. This is also done to make sure the boxes are handled with care, and that they are secured onto the truck properly.
At times, we will need to create custom boxes to accommodate specialty items such as artwork, but will do whatever is necessary to protect your delicate items.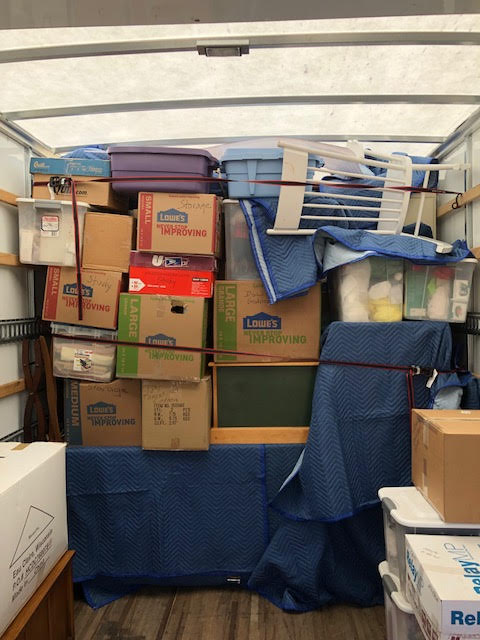 Not only can we do all the packing for you, we are happy to help with the unpacking. We are a full-service moving company, which includes the unpacking if needed. We would just need to know that beforehand so that it can be scheduled into your moving time.
Even if you are not planning on a move, we can pack items for you for safe-keeping or storage. We offer professional packing services of delicate items such as china, glassware, or family heirlooms.