PMH / SMH is a Local Business
We have roots and pride in our community. Our entire team is either from the Toledo area and often have connections – either first hand or through friends or family – with the customers we serve. This connection allows our office staff and crew to network and interact with customers in a unique manner, relating to the community and all it offers. Our team isn't just out for the bottom line; we consider the work we do, as well as the growth of the company, an investment in the area from which we are from and proud to call home. We view our team of movers more as a family, and the customers we serve are an extension of that family… and treated accordingly!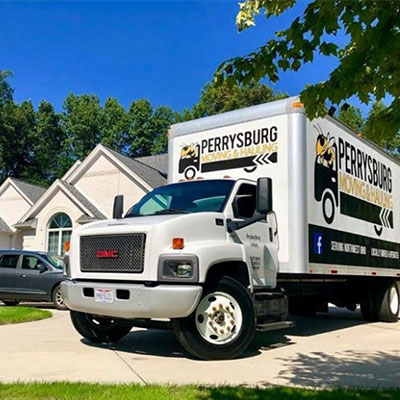 Our Personalized Touch, VS The Larger Companies Focused On Bottom Line
We do in-home estimates for any interstate or full house local move, in order to provide a fair and accurate quote for the customer. We take pride in providing accurate estimates and don't quote over the phone unless absolutely necessary. Our in-home estimate process consists of a 15-20 visit in which we introduce ourselves and the company. We get to know the customer and a feel for their wants and needs for the move. We take detailed notes on timeframe, special requests, move-specific details that may affect the duration and cost of the move such as access, time restrictions, protection needed for new homes, etc. We then do a walkthrough of the house with the customer to visualize the move and gain an accurate estimate for the time needed to complete the move. By the end of the estimate, we've already developed a relationship with the customer and established trust and clear communication!
Full-Service Movers from Start to Finish!
Our major selling point for interstate jobs – when competing against the long distance vanlines/national movers – is our personalized service and quality of work. We are full-service, high-end movers that are used to treating every customer like family and with the utmost care and respect, because our company and its reputation depend on upholding that standard and we take pride in our quality of work. We differ from the national vanlines in that we are quoting individual jobs, in person, by walking through and visualizing the entire move start-to-finish in order to provide a detailed and accurate quote. The larger vanlines estimate via total weight over the phone by asking a few basic questions and throwing a very, very rough estimate out there, which we have seen first-hand often leads to a poor estimate. They view your home as another 10,000lbs they need to drop off on their way across the country with the other 4 customers packed onto their truck.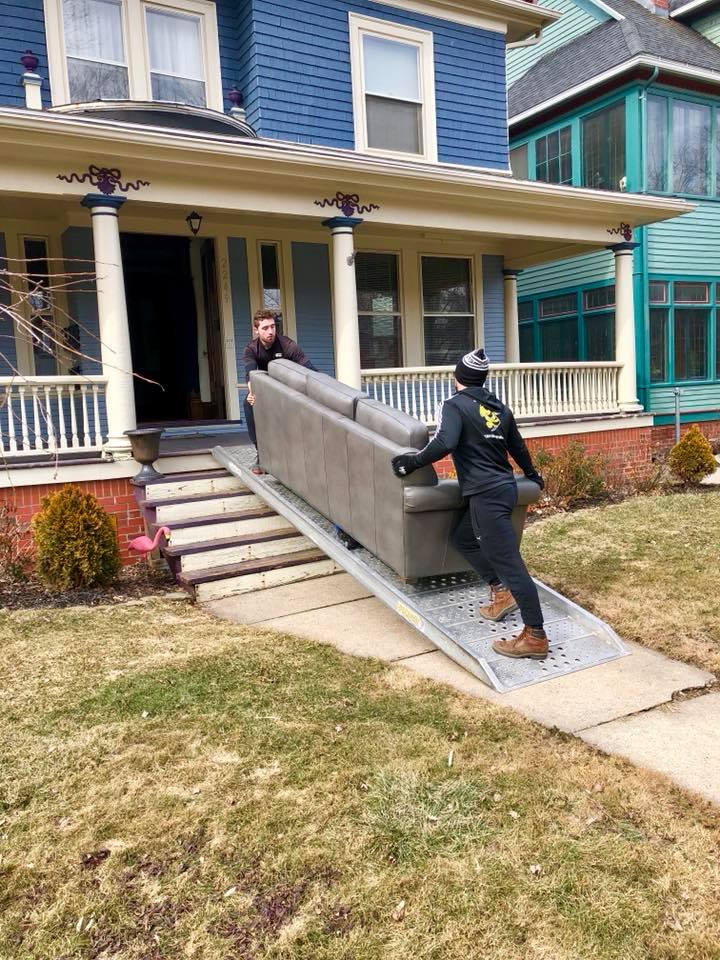 On this same note, another major advantage is that our company handles every aspect of the move from the initial call and estimate to the final piece coming off the truck and making sure everything was done to the customer's satisfaction. The same crew that disassembled a bed knows exactly how that bed needs reassembled. We know how delicate glass shelves were specially wrapped and where they are secured on the truck. We know to label and handle the extremely fragile box with grandma's antiques with care from start to finish. We know Bobby has the brown bedroom set and Sarah has the white furniture and she doesn't want her mirror attached to the dresser at the new house. By the end of a long interstate job – after packing and moving someone's entire life into our trucks and spending several days with them – we actually feel like part of the family and often receive that same sentiment from our customers.